Toshiba RAS-M10NKHP-E/UAH-E5 Multisplit, Heat Pump
Cập nhật cuối lúc 21:35 ngày 27/08/2011, Đã xem 12 090 lần
Có 0 người đã bình chọn
| | |
| --- | --- |
| Đơn giá bán: | Liên hệ |
| VAT: | Liên hệ |
| Model: | Toshiba RAS-M10NKHP- |
| Hãng SX: | Toshiba |
| Bảo hành: | 12 Tháng |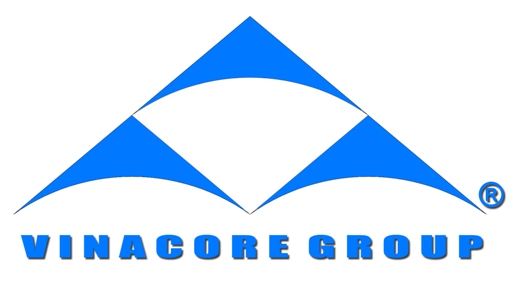 Nhà phân phối Điều hòa không khí số 1 Miền Bắc
25th Floor, GreenStars Building, 234 Pham Van Dong, Bac Tu Liem, Hanoi, Cầu Giấy, Hà Nội
| | | | |
| --- | --- | --- | --- |
| | CHI TIẾT SẢN PHẨM | | |
Benefits Of The Toshiba Multi-split System for 2 Rooms

The Toshiba UAH Multi-System creates optimal comfort level for a moderate price:

Advance air cleaning through Toshiba 7-in-1 Filtration System tackles odours, bacteria, allergens and viruses. Its self-cleaning mechanism protects against the build up of mould.
A wide range of features means that ultimate comfort is at hand. Super Quiet, Comfort Sleep and multiple airflow controls facility place an idyllic atmosphere at your fingertips.
Compact design is key to modern living. To save space, one external compressor has been customised to serve up two indoor units.

Small Outdoor Unit - Big Advantages

Toshiba Multi-System outdoor units RAS-M18UAH-E5 are lightweight and compact. With only ONE outdoor unit for TWO indoor units, the noise is significantly lower than 1:1 systems, it takes up much less space on your walls and keeps your environment neat and peaceful.

The compact outdoor units of Toshiba can be installed easily at any facade or on an adequate place on the roof, balcony etc. The design is simple and unobtrusive and does not disturb the ambience.

Galvanised steel housing covered with cream white paint
Compact design (54x83x30 cm)
Compressor and fan designed for minimized noise levels
Large, air-cooled and bent heat exchanger for small space requirements

Toshiba multisplit-system make air perfectly clean

Toshiba Multi-split hiwall indoor units (RAS-M10NKHP-E) are equipped with 7-in-1 Air Filtration System. It helps stop airborne impurities from reaching you and your loved ones. Featuring Coffee extract, Vitamin C. Super Zeolite, Super Gingko and several other sophisticate filtration agents, this is technology for someone who cares enough to use the best.

Contact Toshiba Vietnam: +84 4 665 88886 for more support.

Technical Data

Multi-split System
Heat Pump, R22
Indoor Unit
RAS-M10NKHP-E
Outdoor Unit
RAS-M18UAH-E5
Operate condition

1 Room

2 Rooms
Combination
A or B

A and B

Power Supply (V/ph/Hz)
220-240/1/50
220-240/1/50
Cooling capacity, kW
2.50
2.50 + 2.50
Heating capacity, kW
2.85
2.85 + 2.85
Energy consumption (cooling), kW
1.05
2.10
Energy consumption (heating), kW
0.96
1.92

Operating current (cooling), A
4.75
9.45
Operating current (heating), A
4.38
8.75


Indoor Unit
Outdoor Unit
Model
RAS-M10NKHP-E
RAS-M18UAH-E5
Dimension (HxWxD)
275x790x218
538x830x300
Net weight, kg

10
54
Air flow, m³/h
570
1920
Sound pressure level, dB
39/36/33/30/26
53
Fan motor output, W
20
42
Compressor output, W
-
750 x 2
Liquid pipe size, mm (inch)
6.35 (1/4")
-
Gas pipe size, mm (inch)
9.52 (3/8")
-
Condensate drain, mm

16.30


Maximum pipe length, m
10
-
Pre-charged pipe length, m
-
10
Operating range (cooling/heating), ºС
15 to 43 / -10 to 24

Model Line-up

Indoor Unit

RAS-M10NKHP-E

Outdoor Unit

RAS-M18UAH-E5

When it is necessary to cool or heat two rooms in a flat at the same time, the Toshiba's multisplit-system with 2 indoor units RAS-M10NKHP / RAS-M18UAH-E5 can be a perfect solution.

"Fan Only" Mode

Automatic 3 mins Delay Safety Control

Autorestart

Byo-Enzyme + Gingko filters

ON/OFF Timer

Dry (Dehumidifying) Function

High-wall Air Conditioner Selection Program

All information on the Site (the "Information") is copyrighted by Toshiba Vietnam and protected by law. Write "www.ToshibaVietnam.Vn" when release the information from this website. - Contact +84 4 665 88886 for more support!
| | | | |
| --- | --- | --- | --- |
| | NHẬN XÉT SẢN PHẨM | | |
Chưa có nhận xét gì về sản phẩm
| | | |
| --- | --- | --- |
| | VIẾT NHẬN XÉT | |
Hãy đăng nhập để viết nhận xét cho sản phẩm